Comic of the week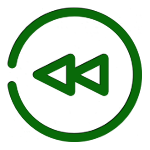 Drops of God
---
Let's take the coming of summer holidays to throw ourselves into a saga devoted to wine… or rather to all wines!
神の雫… sorry, Drops of God is the title of a japanese manga written by Yuko and Adashi Agi with drawings by Shu Okimoto, three very talented amateurs, published between 2004 and 2014 in Weekly Morning magazine and compiled in 44 volumes.
When the prestigious oenologist Yutaka Kanzaki died, the terms of his will were clear: his extraordinary cellar is to come to the one of his sons who succeds in solving 12 riddles about 12 wines. He will then discover a mysterious 13th wine, so far unknown to all, called "Drops of God". A treasure hunt in form of a police investigation will face the two brothers of opposite nature and courses…
Mysteries and investigations follow one another for the two rival brothers who engage in a real chase-racing run around the most prestigious vintages.
Throughout this confrontation, the scenario leads the reader to the discovery of the world of wines, with its language, peculiarities, and traditions…
As a real UFO of the specialized literature, able to checkmate all those tasting manuals, this saga was recognized as the "World's Best Book about Wine" at the "Gourmand World Cookbook Awards 2009", as Best Seinen at Polymanga 2009 and Japan Expo Awards 2011. The authors were also awarded the Grand Prix of "la Revue des Vins de France" in 2010…
The history is catching and its reading extremely pleasant; a good dose of humour, very judicious oenology-related remarks… As for the drawing, the line is fine, elegant with well-detailed decors. The characters quickly radiate a certain charisma just like the mainspring of this story. The blood-coloured alcohol is beautifully depicted and becomes a character on its own of the narrative.
Whether or not for you to be wine or vine-grape lovers, comics fans, or just simply curious, there is something in for everybody.
To be noted that each volume, prefaced by an expert or oenologist, includes at the end, 6/10 pages of "courses" about wine… even an enthusiast may still have more to learn!