Comic of the week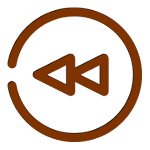 Crazy Ones for… Beaujolais Nouveau
---
Hervé Richez and Christophe Cazenove are carrying on with their exploration of the best-known vine varieties growing on French soil, always in company with our "Crazy Ones…". For this fifth volume, Beaujolais being the subject the authors have decided to talk about.
Thierry and Thomas are on a visit of a vineyard in Beaujolais area and have the regional particularities explained by the locals… The regular tasting sessions do not take place in the cellar, but directly at the winegrower' house devoid of the usual - and convenient - spitton. Many vintages being often produced from a single grape variety leads to obvious consequences for the unsuspecting guest who enjoys the offer of a " comprehensive" tasting round: to extend Beaujolais winegrower's well-known hospitality longer than expected for whose who - more often than not - fall asleep at their home!
The formula used by the two writers has remained the same since the beginning of the series. Gags are regrouped on a single page alternating humour with didactic information and the thirty pages or so are read with some lightness,. Richez and Cazenove have also included in their skits some typical winemaker's practices or highlighted a few original production processes.
So we cannot escape the clichés usually associated with an important consumption of wine. Frankly, overall speaking, it is not much hilarious.
In short: likeable, interesting, but no cause for jaw-dropping.
Gregoire Berquin's illustrations of this album are treated with an undeniable care, quite in line with the aesthetic of the series. While winetasters will certainly not qualify this album as"corked", sampling at the palate a few more nuances would have been much appreciated.