Comic of the week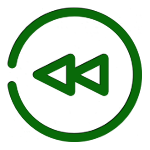 Good Bye, Sir
---
This week, a fascinating and brilliant graphic thriller, taking place in heart of a provencal family winery.
In rural France, after the war, an elderly matriarch leads a domain that has been carrying on with a name and a family for generations. Her laborious and unassuming daughter, married a greedy and lazy scoundrel who was never accepted by the family. Their son Augustin, a youngster a dozen years old, is regarded as the real male of the family, the only one you could rely upon.
One day, the grandmother died mysteriously in what appears to be anything but a accidental fall down the stairs. The father wants to seize the opportunity and sell off grandmother's wine growing concern in order to, at long last, leave this Provence and return to Paris… meawhile, the mother keeps mum.
Augustin feels lonely… but he, who so much worships his grandmother, appears to adopt a strangely suspicious attitude…
It is a police investigation in rural country, with vineyards as outdoors background while indoors scenes, almost void of decors, are shown on a quasi-systematic black background. Olivier Mau paints a portrait gallery ranging from the grandmother on well-hardened character who manages the concern with a firm grip, up to the violent father… via young Augustin.
Tense relations and palpable tension are felt throughout the story.
The deep black-inked works from Rémy Mabesoone fit perfectly to this dark thriller accentuating, if possible, the despair and all those emotions that come hitting young Augustin.
This rustic, in-camera-looking, thriller keeps the reader in suspense from the first to the last page… and until the very last page, one keeps wondering how all of this will end… badly, most probably!