Comic of the week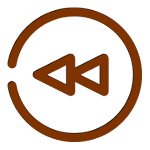 Wine
---
This week, we have a a gem of the eighties reissued in a "Compilation" version.
Wine is a wonderful and precious product, it can make the drinker happy, even joyful, generous, hardy, amorous, lustful…
But wine may sometimes turn rough or tragic and render the unwary sad, awkward, wistful, aggressive, sick, dangerous or just plain stupid.
Created in 1981, "Le Vin" is the first book issued by the Associated Humorists. Published by HA! Editions, it has rallied among its participants Avoine, Barbe, Blachon, Bridenne, Lacroix, Laville, Loup, Mordillo, Mose, Napo, Nicoulaud, Sabatier, Serre, Sine, Soulas, Trez… and Pierre Perret for the preface!
Volume 2 was published ten years later, for a total of 200 gags, all of them refering to wine theme!
These virtuosos of the pen and the brush are proof, once for all, that man cannot live on love… and drinking water alone: a few glasses of Mouton-Cadet are an indispensable contribution to the human biological balance.
Today, after over 20 years of maturation, here's "Le Vin, la compil." where all the gaiety of tipsiness has been concentrated and the sadness of hangover left out. In this voluminous work are compiled almost all the drawings from the two former albums, since long out of print, but with an humour remained today as caustic as it was at the time.
200 drawings to be tasted by small swigs and to be passed from hand to hand during a convivial soirée when good food and sociability are on the menu. To be sure, this sort of "round of drinks of the smile" is not reprehensible, an uncontrolled grin being worth more than a hangover. All registers of humour are reviewed, from the good-natured wink to the blackest humour, from the absurd to the more cruel one.
While it is delicate to offer a bottle of wine without a feeling of awkwardness at the receiver, it is sure to please someone by the gift of this book with its many bouquets and varied flavours.