Comic of the week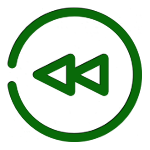 Art of Wine
---
Everything to be known about wine had already been wrapped up by Rabelais in the 16

th

Century!
But there remains a snag: How to be able to recognize a good wine!
This adage has never been truer than nowadays when, in order to appear as a level-headed and happy he-man, displaying one's liking for good wines is a must. As from the age of thirty, there is no excuse for the urbane man to land say, at a dinner between buddies, with the bottle of cheap wine just bought from the nearest convenience store…
Let us discover the ABCs of oenology in company with two ignorant fellows who know nothing about wines except, of course, for being cause of next-day hangovers.
At last, a comic strips where humour is used to talk about wine of which our two main characters know nothing about and so are taking courses to catch up on the subject. It's funny and do not fail sometimes to recall some of our acquaintances.
Beware, however, if Jim Fredman's educational and comical explanations might help you to compliment about "Cuisse" and "Robe" of a wine with as much tact as would apply to a lady, this humorous comic strips is not a guide about wines - the title could be misleading - so, do not expect to learn anything… except maybe what is not advisable to do with wine!
I had a good time while reading it…