Comic of the week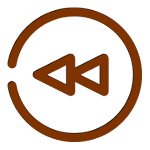 Crazy Ones about… Alsace Wines
---
Thierry has just put a bottle of Crémant d'Alsace in the fridge and would like his wine to be served with a typical dish… but they are many of them and every one is more attractive than the next. In Alsace, beware, when you sit down at a restaurant table to eat and begin to select a matching wine, it may take time because "La Carte" is often quite long…
By means of a tasty alchemic method of blending wine and comic strips, the authors present the different Alsatian vine-varieties with humour, but also with such a quantity of information that the fermented grape-juice lover and the purest novice are sure to retain something out of it.
In this sixth book, one learns about Crémant and Gewurztraminer wines… but also of the way the grapes are harvested.
Finally, if we do not much guffaw at the different gags, at small doses, this unpretentious series offers a pleasant reading… Humorous gimmicks are often repeated from one album to another, but this remains quite digestible. Correctly illustrated by Olivier Saive, the whole sticks to the spirit of the series.
Just a point to remember: if comic reading is allowed without moderation, the so described drinks are not to be drunk to excess.